Fairfield church 28th October 2018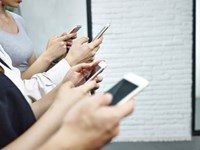 We find ourselves at the end of October.  It has been a challenging year on many fronts for a large proportion of our church family, and we are so grateful for each other and the prayers we have received. 
The last Sunday of October is also known as Bible Sunday – so let's all bring our bibles to church this week – I know at least three of us have shiny new study Bibles…. and shiny new bible bags… get us!
Very much looking forward to the Keane Team this Sunday.
In this picture…
How might these people be shouting?

How do you let your news and views be known?

How often do you share the 'good news'?
Today Jesus asks: 'what do you want me to do for you?' 
It's a good question isn't it? 
Some lovely worship songs this week. (Actually I love them every week but each week I find new delight in each one)
In honour of Eugene Peterson who died this week we are having a Message reading.
Mark 10:46-52

 

The Message (MSG)
46-48 They spent some time in Jericho. As Jesus was leaving town, trailed by his disciples and a parade of people, a blind beggar by the name of Bartimaeus, son of Timaeus, was sitting alongside the road. When he heard that Jesus the Nazarene was passing by, he began to cry out, "Son of David, Jesus! Mercy, have mercy on me!" Many tried to hush him up, but he yelled all the louder, "Son of David! Mercy, have mercy on me!"
49-50 Jesus stopped in his tracks. "Call him over."
They called him. "It's your lucky day! Get up! He's calling you to come!" Throwing off his coat, he was on his feet at once and came to Jesus.
51 Jesus said, "What can I do for you?"
The blind man said, "Rabbi, I want to see."
52 "On your way," said Jesus. "Your faith has saved and healed you."
In that very instant he recovered his sight and followed Jesus down the road.
Questions to follow and if you want to hear a sermon on this reading CLICK HERE this week the Archdeacon of Dudley, Nikki Groarke, opens the text.