Fairfield Church 2nd December, 2018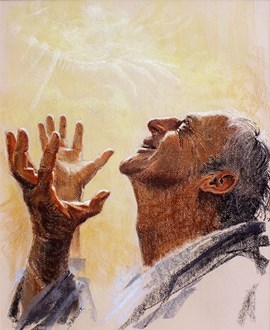 It's ADVENT!
It's a time of preparation and waiting for the arrival of a very special baby.  Advent goes (this year) from 2nd to December 24th.
This month our services will be led by:
2nd December: Communion – Rev. Julian
9th December: John and Margaret Darby
16th December: Peter and Julie Rowell
23rd December: Carol Service – Sally Keane, Liz Booth, Sarah Hewitt
…and 
24th December: Sarah Hewitt is leading a Crib and Carol Service at 4 pm at St. Peter's Church, Bengeworth. It's a 'come dressed as your favourite nativity character' although to be honest, children usually dress in any fancy dress costumes they have so we get Superheros and Princesses.  All are valid!  There will be all our favourite Christmas carols, a rebuilding of the crib and chocolate and there's always alot of chaos, it's brilliant! 
25th December: No service at Fairfield Church however there is a communion led by Rev. Mark and Sarah Hewitt is preaching at St. Peter's Bengeworth at 9.30 am and you are warmly invited to come and celebrate Christmas Day together.  
Songs for this week…
Reading…
Luke 21:25-36

 

New Revised Standard Version (NRSV)
The Coming of the Son of Man
25 "There will be signs in the sun, the moon, and the stars, and on the earth distress among nations confused by the roaring of the sea and the waves. 26 People will faint from fear and foreboding of what is coming upon the world, for the powers of the heavens will be shaken. 27 Then they will see 'the Son of Man coming in a cloud' with power and great glory. 28 Now when these things begin to take place, stand up and raise your heads, because your redemption is drawing near."
The Lesson of the Fig Tree
29 Then he told them a parable: "Look at the fig tree and all the trees; 30 as soon as they sprout leaves you can see for yourselves and know that summer is already near. 31 So also, when you see these things taking place, you know that the kingdom of God is near. 32 Truly I tell you, this generation will not pass away until all things have taken place. 33 Heaven and earth will pass away, but my words will not pass away.
Exhortation to Watch
34 "Be on guard so that your hearts are not weighed down with dissipation and drunkenness and the worries of this life, and that day does not catch you unexpectedly, 35 like a trap. For it will come upon all who live on the face of the whole earth. 36 Be alert at all times, praying that you may have the strength to escape all these things that will take place, and to stand before the Son of Man."